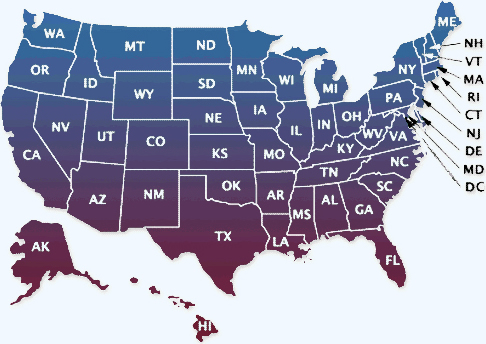 Welcome to USLawChina Law Firm Square!
You can learn more about the knowledge and FAQ related to the law.
You can ask the lawyer about your case directly.
Online consultation and handling save you time and energy.
Swift turnaround, you need not wait in a queue to meet your lawyer!
Brief Introduction
Debt&Bankruptcy
Bankruptcy Code :
Chapter 7:Also called Straight Bankruptcy. In a Chapter 7 bankruptcy, generally all the debts of the debtor would be wiped out, contemplating an orderly, court—— supervised procedure by which a trustee takes over the assets of the debtor' s estate, reduces them to cash, and makes distributions to creditors, subject to the debtor' s right to retain certain exempt property.
Scope of application :Individuals and small businesses badly in debt and are unable to repay the debt can file chapter 7.
Chapter 11:Also called Adjustment of Debt, The chapter 11 debtor usually has the exclusive right to file a plan of reorganization after it files the case and must provide creditors with a disclosure statement containing information adequate to enable creditors to evaluate the plan. The debtor can reduce its debts by repaying a portion of its obligations and discharging others.
Scope of application :Ordinarily used by commercial enterprises that desire to continue operating a business and repay creditors
Chapter 12:The process under chapter 12 is very similar to that of chapter 13, under which the debtor proposes a plan to repay debts over a period of time——usually three to five years.
Scope of application :Provides debt relief to family farmers and fishermen with regular income
Chapter 13:Very similar to the filing of chapter 11, under which the debtors are allowed to propose a "plan" to repay the creditors over time——usually three to five years.
Scope of application:Designed for an individual debtor who has a regular source of income
Fair Debt CollectionPractices Act
Regulates the collecting practices carried out by a collection agency on its commission to collect debts from the individual debtor. Applies to the third party other than the creditor, who is engaged in the practices of collecting debts for the creditors
Other legislations
Other legislations Concerning credit: Truth in Lending Act、Credit Card Issuance Act、Fair Credit and Charge Card Disclosure Act 、Fair Credit Report Act、Home Equity Loan Consumer Protection Act、Credit Repair Organization Act, etc.